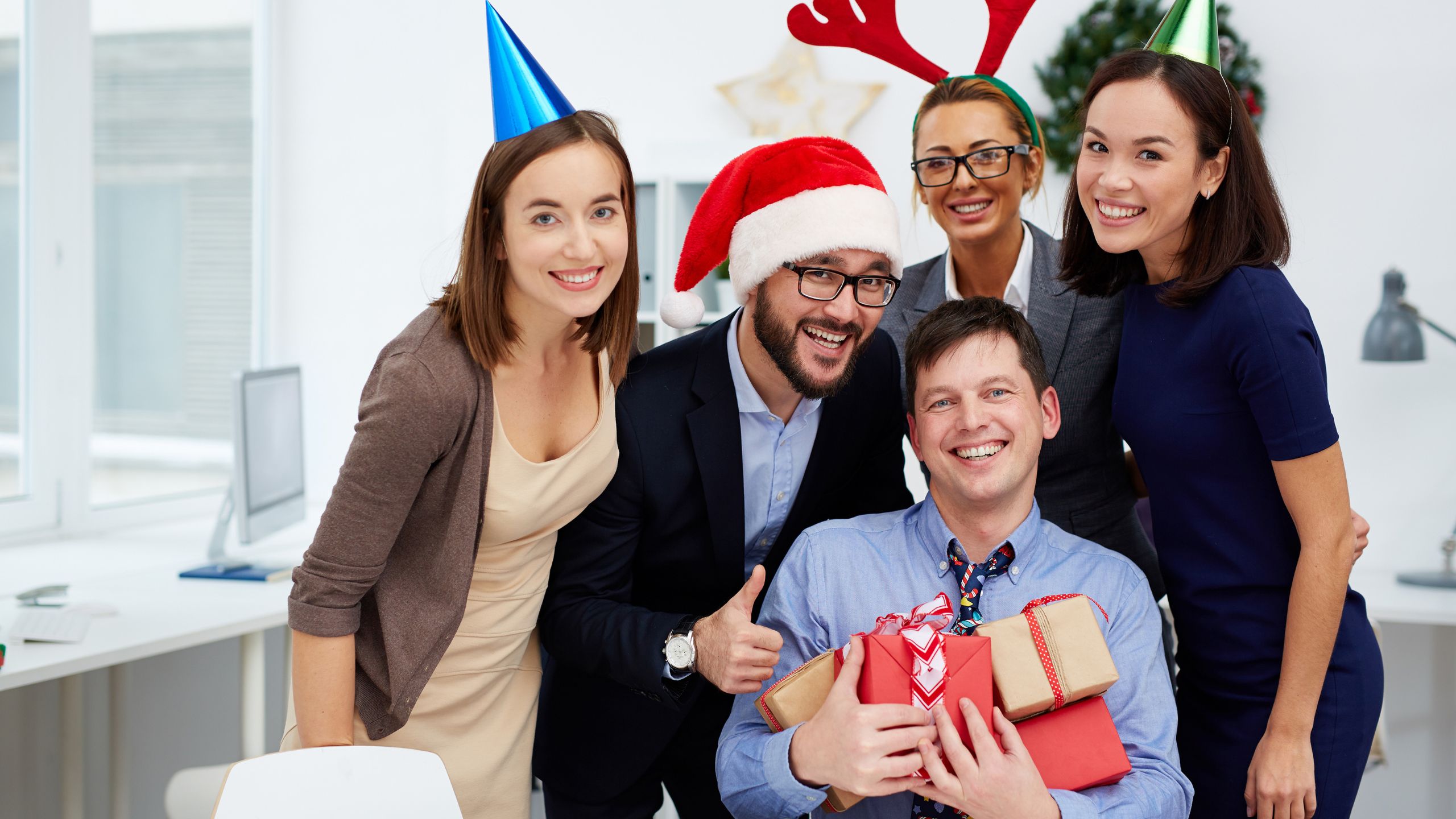 Whether you work virtually, in the office, or as a hybrid, work is easier and more enjoyable when there is an element of fun well integrated into the system to break the mere cycle of work, eat, sleep, and work.
Let us go over 5 ideas for corporate team-building activities this holiday season.
1. Gingerbread Wars (virtual or in-person)
2. Crafting Cards
3. Carol Karaoke
4. Merry Murder Mystery
5. Holiday Trivia
1. Gingerbread Wars (virtual or in-person)
One of the traditional team-building games is "bread wars" for teammates who work both in-person and remotely. For events that can be conducted in person, a host can guide the group through delightful games and challenges with a gingerbread theme. Team members get to decorate gingerbread houses and people together and use them in fun games.
Gingerbread Wars is a wildly entertaining game that can bring your team members together and will keep them talking well into the new year.
2. Crafting Cards
Christmas is the season for crafting cards. Why don't we make use of the season and spark the nostalgia of human connection for team building? Group card crafting sessions can be both creatively fun and practically useful. This enjoyable activity can be carried out in a variety of ways. You could make DIY photo booths with Christmas-themed props and a Christmas-themed photo for the card cover or merge photos taken by remote workers through the same method virtually. You could bring the group aboard to design cards in CANVA and pick up printing fees or do it the traditional way by sending handcrafted cards to team members.
3. Carol Karaoke
Carol is unavoidably delightful, even when tied up with Christmas.
Carol Karaoke is the perfect blend of carols and karaoke. Some people seem to be less self-conscious when they sing Christmas carols than regular pop songs, and almost everyone knows the words to these holiday anthems. To set up a carol karaoke, all you need is a microphone and a television, or, if you can find one, a karaoke machine, or even a laptop. In Zoom meetings, virtual team members can organize karaoke. It would be even more entertaining if you chose to make a parody of the lyrics. If you are blessed with network issues, the event will be the perfect way to describe chaotic fun.
4. Merry Murder Mystery
Even though murder mysteries are more of a Halloween-themed event, solving a Christmas-themed caper can be equally fun.
All you have to do is choose a Christmas-themed
a murder mystery, such as who killed Santa. Then, you have to print out the materials and scripts and gather props and decorations. Encourage the teammates to slide into costumes, as that helps them get into character. Gather, assign roles, and play the game. You can do this both virtually and in person. If the lighting is set right, you can do justice to the creepiness, hence doubling the thrill.
5. Holiday Trivia
Holiday Trivia is a classic and fun team Christmas game. In this competition, players pour in their knowledge and work together to answer questions related to Christmas to beat the others. The first thing to note is to ask holiday-themed questions. You can either buzz in and answer questions or list them down for an eventual evaluation at the end of the game. You could also give the team a worksheet to complete for each round. In the beginning, the team members can be clubbed into groups, and you can get each team to choose a fun holiday-themed name. Then, read out the questions and keep score. You could plan to award prizes to the winners.
Using multimedia tools like video clips and audio files in question makes the game more interesting.
Christmas is a celebration of coming together and oneness, and celebrating it in a fun way can bring harmony among teammates. The activities also help employees de-stress and re-energize for the new year. There are plenty of fun and unique activities to get rid of the winter blues and lift the team's spirits.
Read More: Benefits of Team Building